Are you looking for Varadero Taxi or Transportation in Varadero?
Varadero is a very popular resort town in Cuba and has its own airport. If you're traveling to a resort in Varadero, you'll have no issues finding a taxi with us.
Varadero has many transport facilities however, the yellow taxis are the most preferred and also you can see this type car in our fleet. Our guests who are looking for a taxi in Varadero can easily make bookings with our site. In this post, we will talk about the types of taxis preferred to you in Varadero. We would like to give some information about Varadero before we start writing "Varadero Taxi".
Varadero
Varadero is on the Hicacos peninsula between the Straights of Florida and the Bay of Cardenas on the Cuban island. The peninsula is 20 km long and is the northernmost point of Cuba. At its widest, the peninsula is 1.2 km wide. The channel "Kawama" separates the peninsula from the mainland. On the tip of the peninsula is a carefully kept nature reserve that houses 31 species birds and 24 species reptiles. It also houses the cave of Ambroso, a 250 m cave, a lake and the first salt works established on the island. Varadero has exceptionally good conditions for deep sea fishing, scuba diving, yachting and other water sport activities.
Juan Gualberto Gómez Airport
Even though Varadero is only a small town, its airport is the second busiest in the country thanks to the constant flow of tourists traveling to Varadero, mostly from Canada and Europe. The airport is not very big, but it's filled with small souvenir and duty-free shops. Cuban currency cannot be exchanged outside of Cuba unless you plan on going back. You will need to pay a 25 CUC departure tax when you leave (to be paid in cash). Security isn't very tight when you leave because several people have reported leaving with bottles of liquid.
Let's See Taxi Options in Varadero!
Varadero Taxi option: Modern and Classic Taxi
All hotels will have a taxi stand. Fares are either metered or set by distance. Some hotels, mostly the better ones, have car rentals available right at the hotel. There are also several rental outlets in Varadero. Taxi service in Varadero is provided by our web page with affordable prices.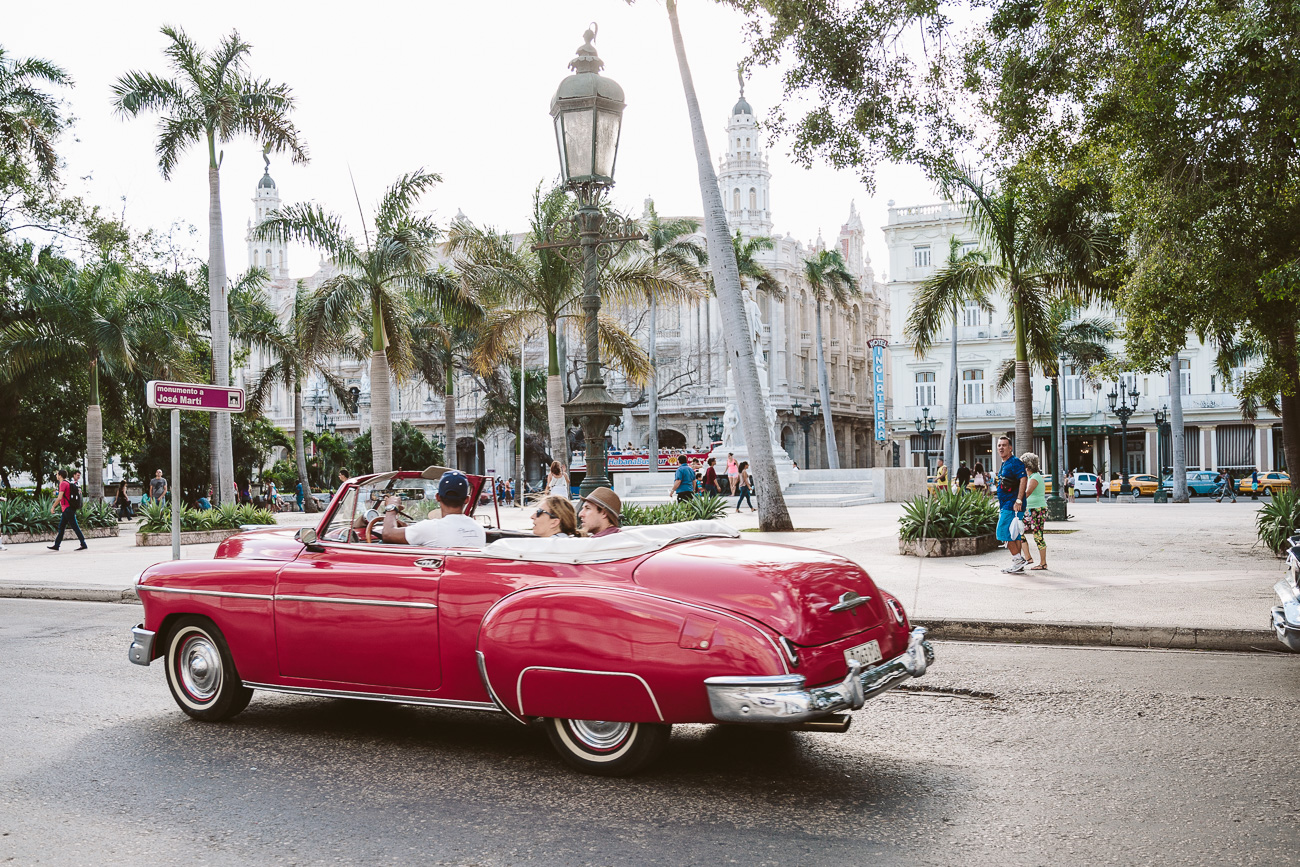 Varadero Taxi option: COCO TAXİ
A fun way to get from your Varadero Hotel to downtown Varadero is by a Coco Taxi. They are yellow, egg-shaped, 3-wheeled vehicles and zip around all over the place in Varadero and in Havana. They look slow, but actually, they go very fast. Always negotiate a price before you get in. It averages about 8 pesos about 10 km, which is the distance between the area with the resorts and downtown Varadero.
Varadero Taxi option: Horse-Drawn
There are also horse-drawn caleches (carriages) available for hire. They are more prevalent in town, but any hotel concierge or front desk can arrange one upon request. Mopeds are readily for hire throughout town at a cost of 9CUC for one hour, 12CUC for two hours or 20CUC for twenty four hours. You'll need a drivers licence to rent one, even a learners one will do.
Attention: Due to accidents hiring of scooters and the use of three-wheel Coco taxis are not recommended. Be careful with your wallet, purse, ladies handbags, travel bags and anything that can be grabbed. Keep a copy of your passport in a save place. Do take insect repellent with as dengue fever is always a health threat. Food can be bland and you can take your all-spice, tobasco, etc with.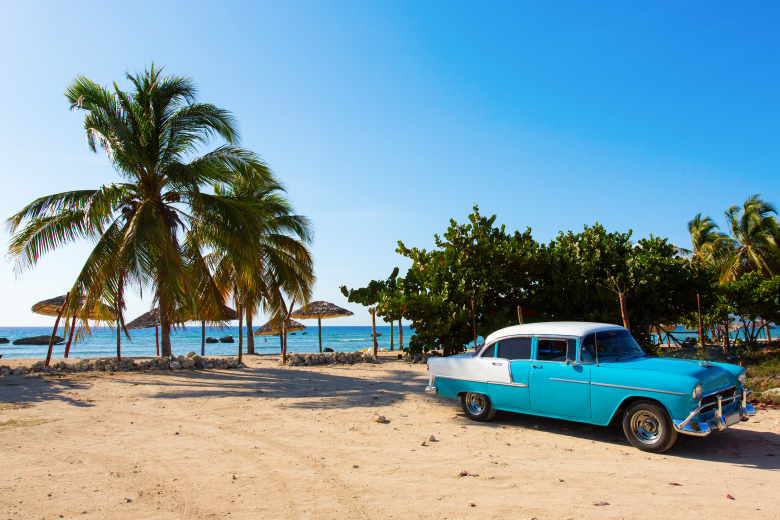 BEST Taxi Option in Varadero : HAVANAAIRPORTTRANSFER.COM
A better alternative is to arrange for a taxi to meet you and have the relief of knowing a reliable taxi is waiting for you at pre-paid and with a driver name and car you already know about. You can book your transfer easily for a Modern or Classic car with a few minutes.
Getting to your resort from the airport
After a long flight, the last thing you need is a headache. The Varadero Airport Transfer provides private taxi transfers from both Varadero Airport (VAR) in the most personalized and easy way. Book your Varadero airport Taxi in advance in order to avoid being overcharged from local drivers. Your driver will be waiting for you at the arrivals hall and will take you to his vehicle which will be right outside of the airport. You will be assisted with your luggage and have a pleasant and relaxed taxi trip to your Resort.