Are you looking for a transfer from Havana to Vinales?
Vinales Valley is a town located just a few hours away from the Cuban capital, where you can appreciate a unique landscape. We will like to tell you what you need to know about a transfer from Havana to Vinales. If you like to get to know this place but don´t have the time to spend the night there this is an excellent opportunity. Keep reading and start planning your adventure.
Vinales
Just a few hours driving from Havana, Viñales Valley is a unique landscape dotted with gigantic "mogotes" (karst formations) surrounding a lovely valley with rich, red earth and majestic palm trees. This is one of Cuba's most fertile areas and where some of the world's best tobacco is grown, harvested, dried and processed.
The tobacco plant reaches its full height between November and February. Once the harvest is over, other crops are planted such as malanga, yucca, corn etc until October. A visit to the "Casa del Veguero" (the Tobacco Farmer's House), surrounded by tobacco plantations, provides a mini-education on the subject. In 1999, the Viñales Valley was designated a UNESCO World Heritage site. A voyage through this beautifully verdant land which has preserved traditional (country) life shows you why.
A 120-meter tall replica of prehistoric paintings on a "mogote" and a boat trip on a river through a cave are fun and educational: they explain the evolution of life in the Sierra de los Órganos (mountain range) where the valley is located. There is an awe-inspiring panoramic view from the viewpoint close to Hotel Los Jazmines.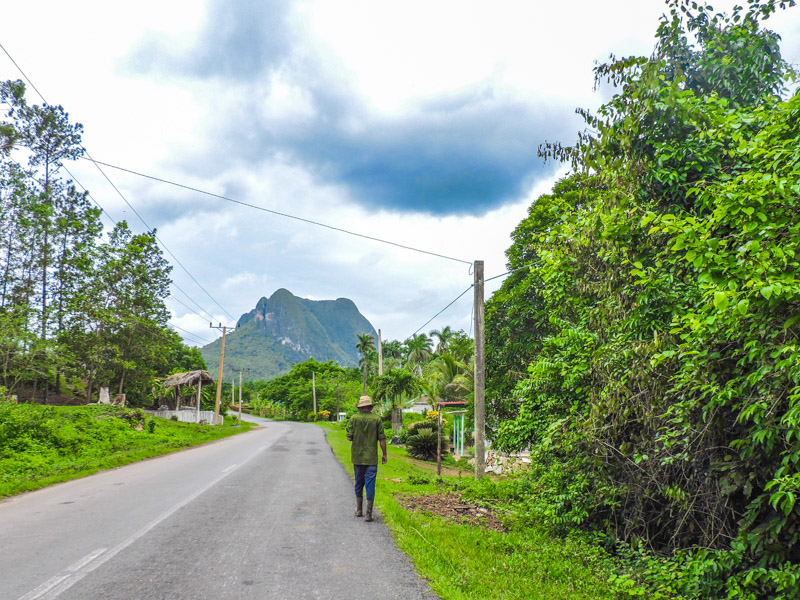 From Havana to Vinales Transfer: BUS
Víazul (tel. 7/881-1413 in Havana; www.viazul.com) has daily buses at 9am, 12:40pm, and 2pm from Havana to Viñales, via Pinar del Río. The trip takes 3 hours and 15 minutes and costs CUC$12 each way. Víazul buses depart Viñales for Havana daily at 8am, 2pm, and 6pm, and pass through Pinar del Río about 40 minutes later, before continuing on to the capital. The bus station (tel. 48/79-3195) is located at Salvador Cisnero 63, just across the street from the town's main plaza.
From Havana to Vinales Transfer: Car
To get here by car, take the Autopista Nacional (A4) west to Pinar del Río (see above for how to find it). From Pinar del Río, it's another 26km (16 miles) north on the well-marked Carretera Viñales. Entering Pinar del Río from the Autopista, you'll want to turn right at the post office, on Calle Isabel Rubio, and follow the signs for Viñales. Or, alternatively, just before Pinar del Río, there's a sign marked Las Ovas to the right (west). Take the western route, a winding cross-country shortcut to Viñales.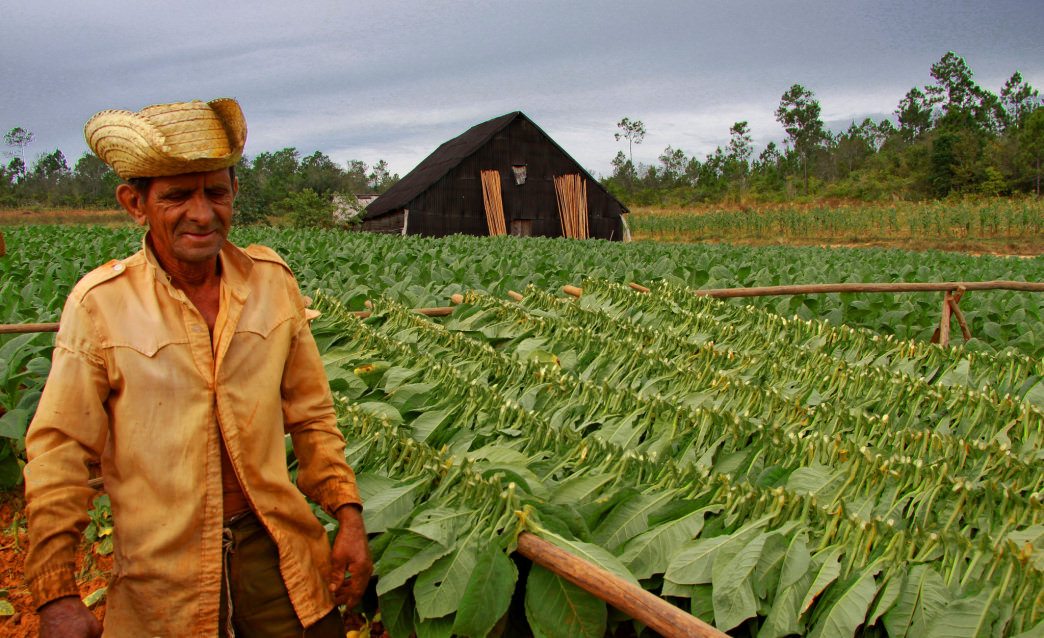 Best Comfortable Option "From Havana to Varadero": Taxi - Havanaaiporttransfer.com
As you might know, internet connection in Cuba is not the best ever! It's definitely improving but if you need to make reservations online and you already know your calendar it's better if you book in advance your transfer from Havana to Vinales.
A better alternative is to arrange for a taxi to meet you and have the relief of knowing a reliable taxi is waiting for you at pre-paid and with a driver name and car you already know about. You can book your transfer easily for a Modern or Classic car with a few minutes on our page.
Advantages of Havan Airport Transfer;
- Minimum 10 minutes faster
- No communication problems
- Sum is known in advance
- Payment in preferable currency
On the link below, you can book your Transfer from Havana to Vinales.
Questions & Answers
How far is it from Havana to Viñales?
The distance between Havana and Viñales is 147 km. The road distance is 183 km.
What is the cheapest way to get from Havana to Viñales?
The cheapest way to get from Havana to Viñales is to bus which costs 9€ - 14€ and takes 3 h 40 min.
What is the fastest way to get from Havana to Viñales?
The quickest way to get from Havana to Viñales is to taxi which takes 2 h 31 min and costs 100€ - 180€.
Is there a direct bus between Havana and Viñales?
Yes, there is a direct bus departing from La Habana and arriving at Viñales. Services depart once daily. The journey takes approximately 3 h 40 min.
How long does it take to get from Havana to Viñales?
The bus from La Habana to Viñales takes 3 h 40 min including transfers and departs once daily.